Barcelona knocked out of the Champions League
Eric Catania
April 12, 2018
Filed under Sports
Hang on for a minute...we're trying to find some more stories you might like.
On April 10th of 2018, another one of the powerhouses in sports today was added to the "Blown Leads Club." Barcelona, one of the greatest soccer clubs of all time, was knocked out of the Champions League by AS Roma.
The Champions League is an annual tournament played by Europe's best soccer clubs. Barcelona is a common competitor in the league, and usually a favorite to win. This year was looking good for them once again, as they made it to the quarter-finals where they were set to play Roma. Barcelona took a big lead, 4-1, on aggregate goals in the first match. It seemed like Barca had the win in the bag. But then, in the second leg, something crazy happened. Roma won the game 3-0 and took the win overall by scoring more away goals than Barcelona, kicking the powerhouse out of the tournament. An avid Barcelona fan, Josue Espinoza '18 said, "I don't think I have ever seen this team play a worse game."
Barcelona will now have to wait until next year to redeem themselves, where they will surely be competing for the title once again. Roma fans, however, are happily celebrating their win. After the win, Jake Davidson '19 said, "Goodbye Barca!!! It's our time now! Roma, let's win this thing!" AS Roma will play a team TBD in the semi-finals of the Champions League.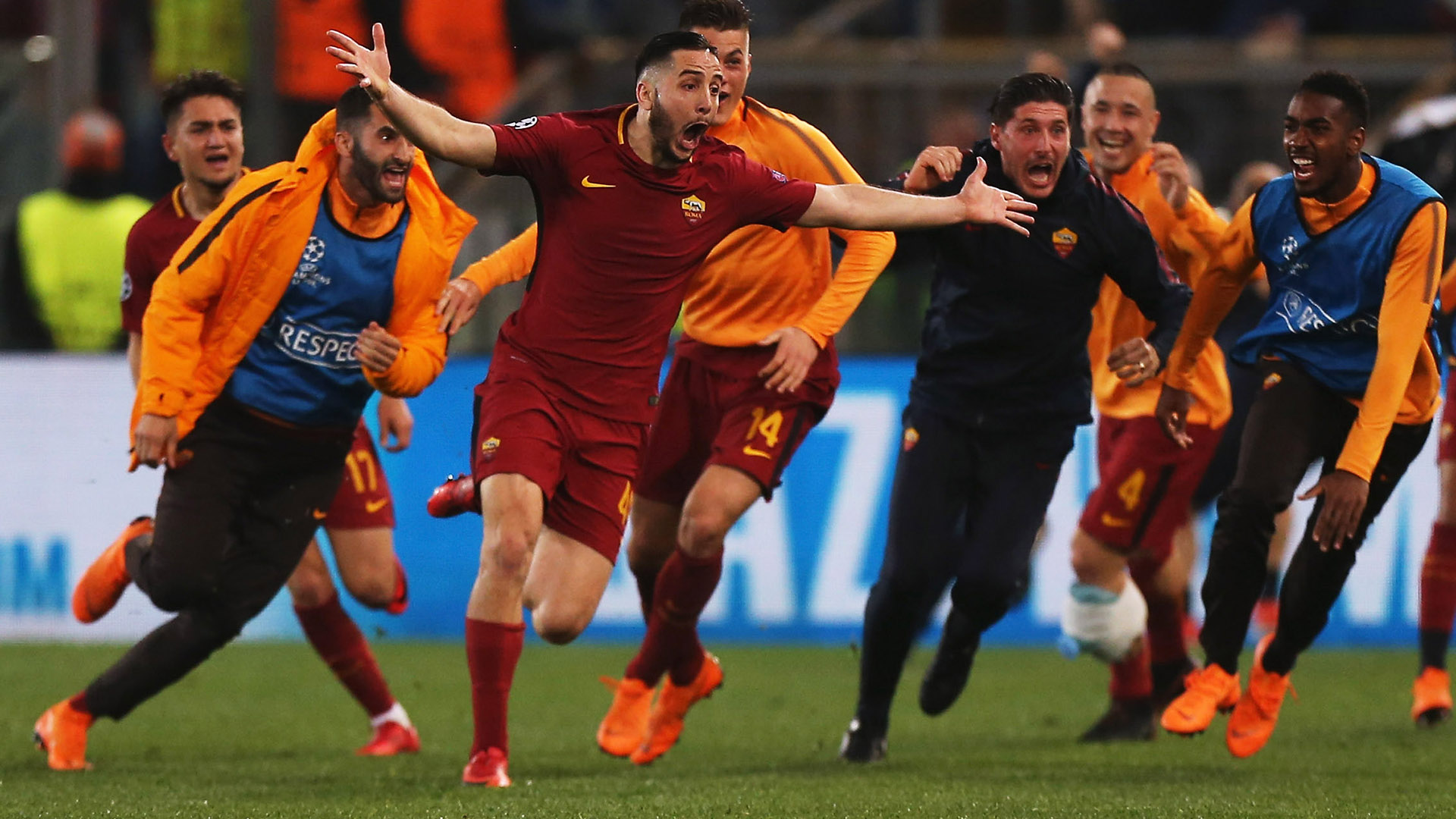 Photo credit to Goal.com