The Best Music You Haven't Heard: November 2020
I plan to periodically create new lists of my favorite musical releases each month or so, but, as this is the first iteration, here is an assembly of my favorite projects to date (though not in any particular order), to be completed in my December article.
Asaiah Ziv – I'm Depressed, but Happy
Sonically perfected and ahead of its time.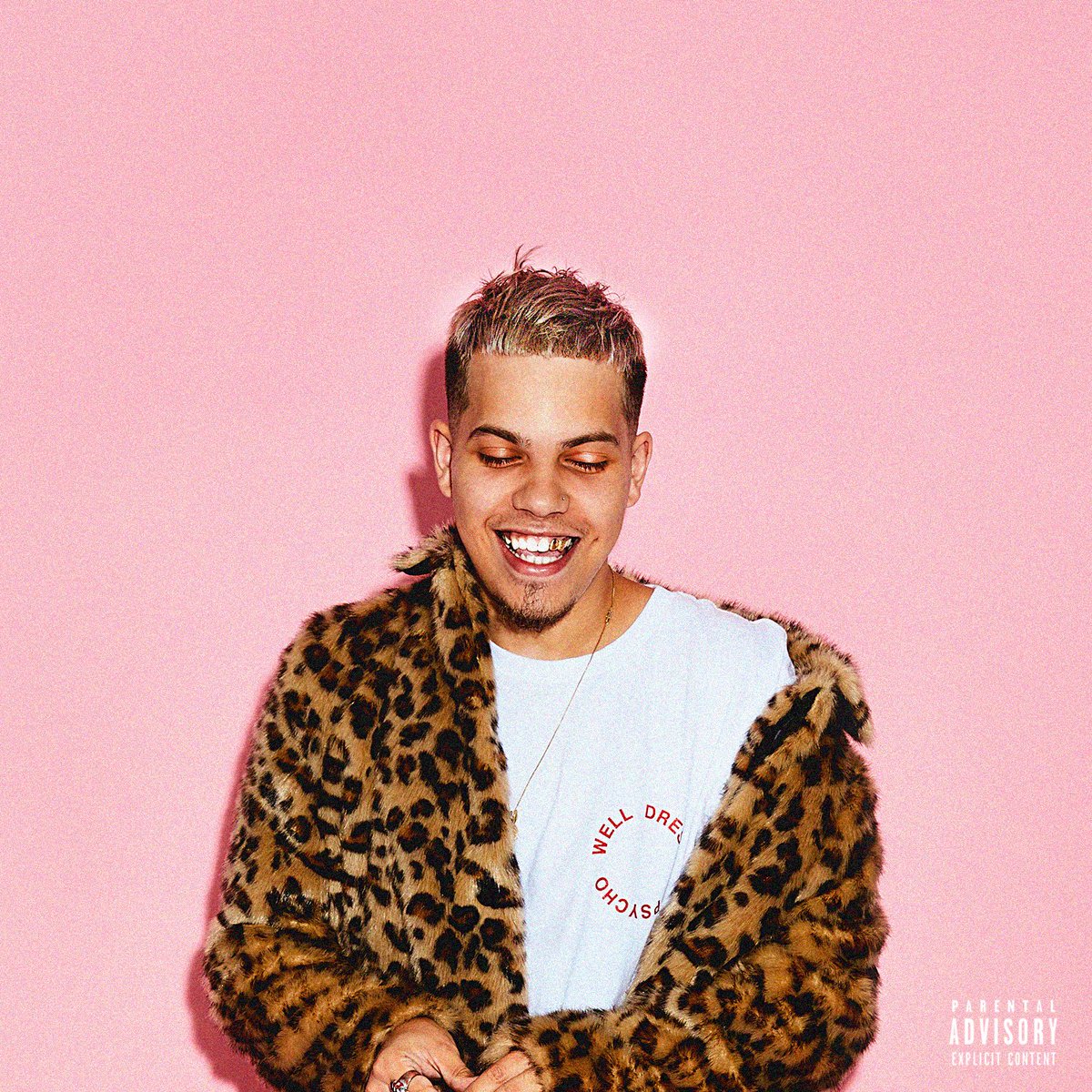 Asaiah Ziv's 2017 project I'm Depressed, but Happy is an entirely unique, independent entity. Featuring crisp, punchy drums in a variety of styles that contrast the smooth, repetitive (though never annoying) synth melodies, as Ziv's high, breathy vocals float over the choppy production and his lower-register vocals match their lyrical content with stark delivery of the less enjoyable realities that Asaiah experiences. Possibly the best style of production I've heard, this album's sonic theme, one that Ziv has both pioneered and mastered, makes the album more enjoyable than nearly any other you'll hear. This sound is very much defined by the mixing and mastering of the album, which contributes the punchy clipping of the drums and the airy, smooth sound of the vocals. These defining elements are made even more important by Ziv's hand in them: he mixed and mastered the entire album, and produced nearly all of it. Another effect of this incredibly unique sound is an independence from any era of hip-hop. This album doesn't clearly point to any hip-hop trend, a unique feat, and is far ahead of its time, being released in a time before the rise of the spacey but hard-hitting sound that artists like Travis Scott now lean into. My only critique of the album is its lyrical content, as I find it simple, repetitively pessimistic, and generic.
Favorite tracks: Lemonade, Act Like, August 10
Least favorite tracks: Naked, Omw2la
WY senior Ronald Jamieson's thoughts:
"Asaiah Ziv's 2017 project I'm Depressed, But Happy is a great example of hip hop's therapeutic ability. This project contains mellow beats and abrasive raps that steer the listener toward introspection and reflection. Ziv makes a great effort to communicate his depression in a way that is both easy to listen and relate too. There isn't any clear exaggeration of Ziv's subject matter, so I believe this makes his work a lot more genuine than other artists. Even his features match the vibe Ziv builds leading to the verses, there are even times where a new melody is introduced almost as like a transition or fade from another idea. I enjoyed listening to this project because it portrays hip hop's trajectory. Ziv made this project around three 3 years ago and I believe for the time period this work of art was made, it points hip hop in a new direction that hasn't been quite explored yet."
Levi Hinson – Starseed
A simple but perfected sound and theme.
Levi Hinson's late 2019 project Starseed, a blend of alternative, hip-hop, and singer-songwriter genres, is broadly simplistic and straightforward, but nuanced and perfectly executed. Starseed is excellent both in its catchy, repetitive, memorable moments like "Save," "Wonder," and the hook of the title track, as well as in its slower, pensive moments like "Stuck" and much of "Starseed." The album's production, done by Hinson, blends memorable guitar melodies with aggressive basses and gritty drums to form a sound that matches the lyrical themes of the project and works well with the creative vocal effects, especially pitch shifting, that Levi employs throughout. This generally ugly, murky sound also aligns well with the cover art of the album, designed by Hinson and album cover genius Kevin Hackett. Starseed is especially worth listening to from beginning to end, with no misses, smooth transitions between tracks, and a valuable sonic journey. One of my favorite two points in the album is the midpoint of "Stuck," where wide, echoing drums, a strong bass, and rising but subdued vocals build upon the guitar loop that is the core of the song, all resolving in a dramatic, intense verse over the bass line that is arguably the pinnacle of the album. My other favorite moment is the close of the title track, where we hear the chorus, "no matter how much I plan it, I don't really know if I can stand it, late nights I can't really manage, hundred thousand miles to your planet," repeated with a reverb-drowned, autotuned secondary repetition, "guess I thought you're the one that I was supposed to love, I'll move on, know I'm wrong, so I'll be all alone," overlayed, ending in a more personal rendition of the repetition over guitar and piano. Topically, the album is generally straightforward: an analysis of Levi's feelings on past love and a recall of the experiences that cause those feelings, but a highlight of the album topically is how accurate Hinson's lyrical summaries of those feelings and experiences are, while still remaining far from generic or cliché. 
Favorite tracks: Stuck, Starseed
Least favorite tracks: Heaven, Light
Tommy Revenge – Revenge Forever
A sound that both encapsulates the feeling of its time and remains relevant today.

Tommy Revenge's 2017 debut Revenge Forever exemplifies the late-2017 era in which it was released. Sonically dirty, muddy, and gritty, the album has a level of down-to-earth realism and honesty that separates it from many of its competitors. Thematically, Revenge Forever deals with much of the experience and plight of a young adult in today's age with a confident, honest, optimistic, persistent approach to life and music. Harmonious to the lyrical themes of the album, Revenge Forever's sound is overall loud and distorted, but still mellow and intimate, often presenting low-key lyrical content and vocal delivery over Tommy and frequent collaborator 30CLIPINTHEUZI's aggressive, on-the-nose synth melodies and dirty, gritty drums. The drums are interesting, as they are, as I said, dirty, gritty, and generally muddy, but they simultaneously seem to float above the rest of the music, contributing a bounce that reiterates the general mentality and emotions that Tommy communicates in his lyrics and delivery. Tommy's extended, distorted autotune solos are a high point of the project, as well as the down-to-earth, mellow repetitions like "I hope they understand that I really understand" over dark, mellow looped melodies on "Ghost." Revenge Forever is always an enjoyable listen as it continually raises the spirits and pride of the listener. Hearing Tommy's confidence and do-it-yourself attitude (always seeming to say "they will know my name"), combined with some honest realism, never fails to raise my morale, pushing me toward the unapologetic approach that Tommy exemplifies. The other side of his approach that equally contributes to the enjoyability of listening to this album is the accuracy with which he expresses the lows and afflictions of being in his stage of life, offering a sentiment to sympathize and identify with as essentially every song is an anthem for some feeling.
Favorite tracks: Ghost, Captain Rager, Demonslayintommy
Least favorite tracks: Dead Soon
Former Dolphin Peter Lyday's thoughts:
"I've never really listened to the lyrics for meaning, but seems like too much autotune, although Tyler the Creator autotunes to the point where you can't tell it's him and he made it pretty far, so I don't know. 'Gohan' slaps. [The] drums are really good throughout though, love that snare on 'Happy.'"
Flume – Hi This is Flume (Mixtape)
A collection of impressive textures that explores dynamics with excellence.
Australian Electronic artist Flume's 2019 mixtape Hi This is Flume is many things, but to me, it is ultimately a textural masterpiece. While working in the typically redundant sonic world of EDM— forgettable synth sounds and aggressive sidechain compression— Flume creates many synth textures that are entirely unique and quite memorable. In nearly every song, there is a highly unique (while still pleasant to the ear) synth texture that guides the track, and these textures separate the album from other EDM I've heard and produce a memorable, enjoyable listen. The other notable strong point of the album is its dynamics. There are a number of pristine, bright, beautiful moments that are well contrasted by many moments of chaos, full of intense drums and abrasive textures. This play with dynamics causes the album to be worth listening to from start to finish, and I never find any boredom listening to it, despite its lack of nearly any lyrical content, as the dynamic textures create a constantly evolving and rewarding sonic path through the album. While the aggressive, intense moments are necessary to create dynamics and to bring out the best of the beautiful moments, my favorite portions of the album are those that are not chaotic, but grand, epic, and pristine, for instance on "Dreamtime," "71M3," and "Daze 22.00." While there are some vocal repetitions throughout the Hi This is Flume, I consider there to be two lyrical performances: one from British rapper slowthai on "High Beams" and another from JPEGMAFIA on "How to Build a Relationship." I find slowthai's style to be, while loud and aggressive, very fitting for the track and the tape as a whole, as well as enjoyable lyrically. slowthai's vocal texture also contributes a valuable sound to the instrumentation. JPEGMAFIA's feature, though, I find to be annoying, and "How to Build a Relationship" is easily my least favorite track, though mostly due to the irritating texture that is the core of the song, which I find begs me to skip the song any time I hear it. JPEGMAFIA's verse, though, while not anything to offensively unskilled, seems to me a bit repetitive and uninspired. Overall, the album is an extraordinary exploration of texture and dynamics that has opened new doors for my listening, giving me much more respect for the EDM sound and its possibilities.
Favorite tracks: Dreamtime, Daze 22.00, Ecdysis
Least favorite tracks: How to Build a Relationship, Is it Cold in the Water?
Canon Mulat – Ultra AVX
The unpolished, unique, exceedingly creative project perfectly presents the being of the artist.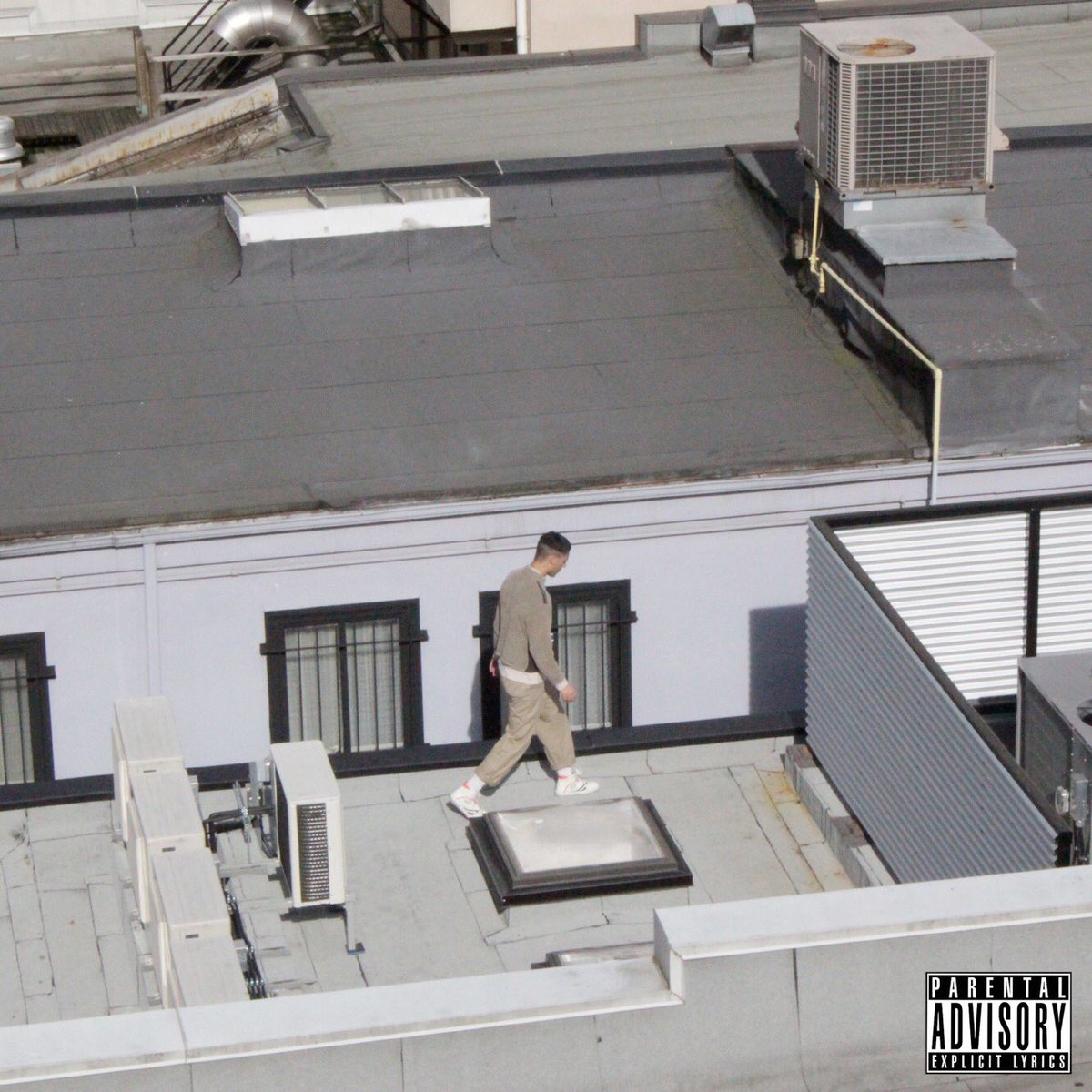 Canon Mulat's Ultra AVX is another extraordinarily creative, unique work. Released in 2018, its eleven tracks present an entirely cohesive sound, and one that is unlike anything else I've heard. The album's sound is an uncommon take on catchy hip-hop, not always the most accessible but containing consistently memorable melodies and excellent drum bounces. The album's production consists mostly of light pianos, shimmering synths, and chaotic boom-bap break-styled, yet somewhat modern in sound selection, drums that shine through especially on "Hop My 99" and "Jump." This somewhat retro (though not in any generic way) production surely holds its own in the many moments where vocals are absent or subdued, creating instrumental solos for the beats that create spaced-out song structures, an especially impressive technique as the album is entirely produced by Mulat, with essentially no samples. Vocally, Canon's memorable hooks on tracks like "200Cc," and incredibly real lyrical content that encapsulates many of the experiences and feelings of a maturing creative that moves toward adulthood are as skillful as the production, and the verses on the title track create one of the best endings to an album I've experienced. Overall, the album is emotionally dynamic, shifting from nostalgic to braggadocious to rebellious to socially conscious to regretful, forming a cohesive work that fits together very well both sonically and topically, and makes for a beautifully executed exploration of worldview and personality (the ultra audio-visual experience) that feels like the full identity of Canon Mulat at the time of the album's creation.
Favorite tracks: Hop My 99, Minolta Freedom 110, 200Cc 
Least favorite tracks: Bloodshot Ghibili, Primo
WY senior Mark Mulcrone's thoughts: 
"Notes of LoFi, electronic. For 2018 it is definitely genre pushing. [The] second half of the first song reminds me of early Joji stuff. Production on the whole album is obviously very good, [with a] wide variety of music. The lyricism overall is six or seven out of ten. [The] album overall is 7/10. 333 outshines some of the other songs, in my opinion."